Treatment Options - Sullivan Bastian Orthodontics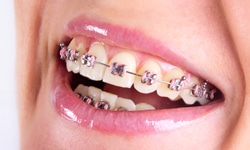 Damon metal braces are the most common type of braces yet most orthodontic treatment involves tying archwires into braces with colored elastics or small stainless steel wires. This is a slower form of treatment and requires much heavier forces to overcome inherent friction. At Sullivan Bastian Orthodontics, we use technology that is more advanced than your typical traditional bracket system. We use self-ligating braces which has a built in sliding door that holds the wire allowing it to move more freely. This speeds up your results and is a much more comfortable experience for you or your child. We strive for fewer appointments, shorter treatment time, better results!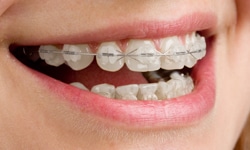 Damon clear ceramic braces are made of clear materials and are therefore less visible on your teeth than metal braces. For this reason, ceramic braces are used mainly on older teenagers and adult patients who have cosmetic concerns. While they are visually less prominent, they do require more attention to oral hygiene as ceramic braces are larger and are more brittle than their metal counterparts. For these reasons, ceramic braces tend to be used more on upper front teeth than on lower teeth.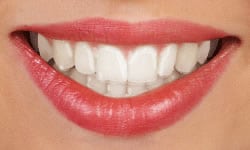 Clear aligners are a series of invisible, removable, and comfortable acrylic trays that straighten your teeth like braces. Not only are the aligners invisible, they are removable, so you can eat and drink what you want while in treatment, plus brushing and flossing are less of a hassle. The aligners are comfortable and have no metal to cause mouth abrasions during treatment.